Case Study
FeliCa in Use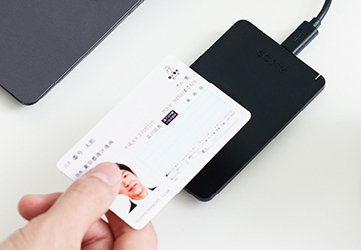 NFC reader supporting various IC Cards
NFC reader RC-S300 (PaSoRi) has read/write capability with FeliCa cards / FeliCa-compatible devices and ISO/IEC 14443 Type A / Type B cards, such as Individual Number Card, Passport, and Driver's License Card.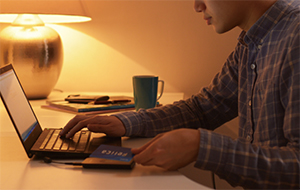 Filing tax returns at home
You can perform final return procedures for income tax at home with the Individual Number Card and NFC reader RC-S300 connected to your PC. So you do not have to visit the tax oce in person.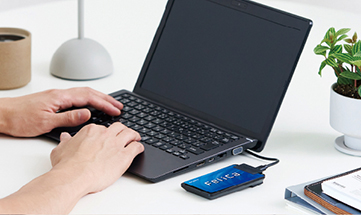 Login authentication for telework
To cope with various workstyles, it is necessary to protect the important information on laptops and tablets by ensuring the appropriate level of data security. Companies are introducing two-factor login authentication: ownership authentication using FeliCa credentials, and knowledge-based authentication using the ID and password.