"Contactless" convenience with Sony FeliCa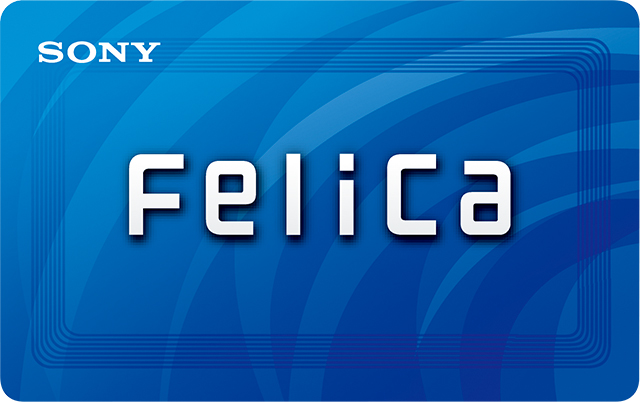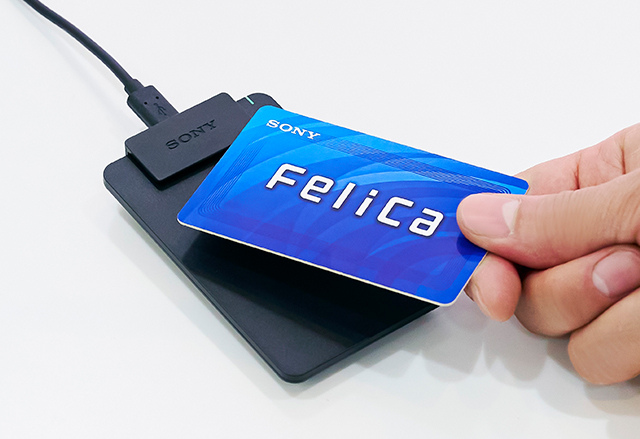 Today, wherever you go, whether at train stations or at convenience stores, you see people enjoying the ease of making payment simply by holding an IC card over a reader/writer. This "contactless" convenience is made possible by Sony FeliCa contactless IC card technology. Placing the card over a reader/writer activates high-speed data transmission to rewrite the data to the card. The card is suitable for high volumes of transactions, making it environmentally friendly. With its high-security system, FeliCa is used in a wide variety of ways, such as in ticketing systems for public transportations, e-money, and residence door keys. The name FeliCa comes from the word "felicity", suggesting that the technology is destined to make our daily lives more convenient and enjoyable.
Features
Fast transactions

An IC chip and antenna are embedded in each FeliCa card, enabling each transaction to be completed in approximately 0.1 sec, simply by holding the card over a compatible reader/writer. As it is contactless, users can enjoy the ease of using the card without having to remove it from a wallet or purse.

A single card for multi-usage

Functions in the card equivalent to files and folders allow a single card to offer multiple services. An employee ID card can also be used as an access card for office entrance as well as PC login. It can even be used as an e-money card for payment

High security

The FeliCa system has achieved ISO/IEC 15408 EAL6+ security level (the latest FeliCa IC chip), the international criteria to measure the security level of a system. Important data such as the remaining balance of the card, information for e-money or personal authentication are protected from malicious attacks.

Flexibility in shape

In addition to card format, FeliCa technology can be used in a variety of form factors, such as mobile phone or coin-type tokens. FeliCa can also be incorporated into wristwatches or key holders.