About Us
At Sony Imaging Gallery, we aim to contribute to the continued development of photographic culture. We work closely together with photographers to share the fun of photography and moving images through new ways of expression.
Exhibits showing the photographers' works mainly on photographic prints change every one to two weeks. In some exhibits, you can also enjoy the photographers' works on BRAVIA® 4K LCD TVs or from 4K video projectors.
* The gallery opened in the Sony Building (Ginza, Tokyo) in July 2014 and moved to the GINZA PLACE Building in September 2016.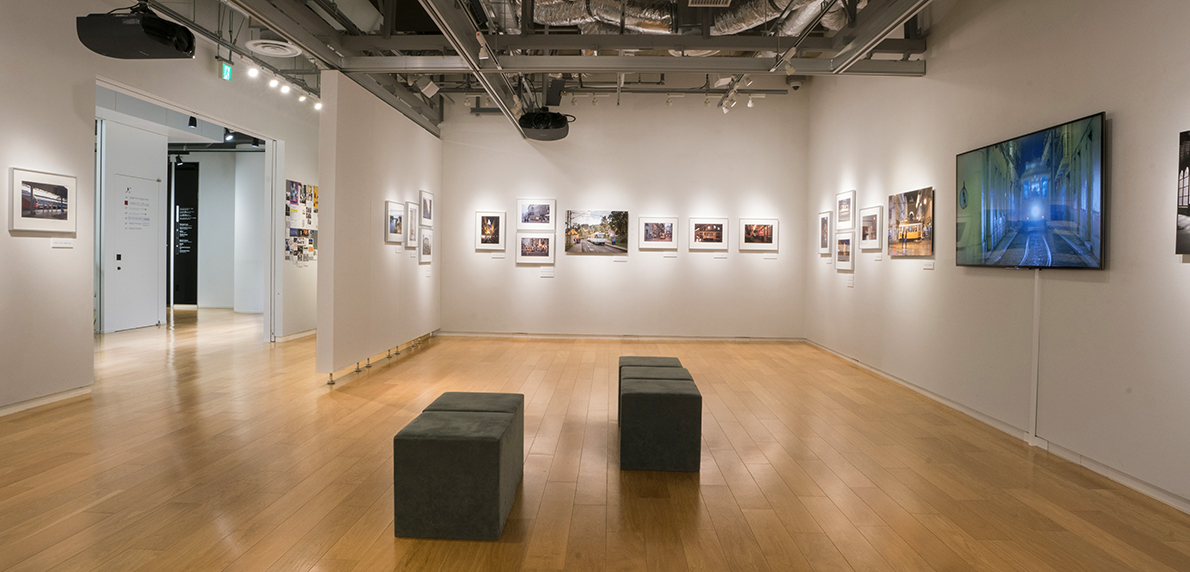 Facility
Address

6th Floor, GINZA PLACE 5-8-1 Ginza, Chuo-ku, Tokyo 104-0061

Wall length

26.2m (maximum approx. 40m if using the movable partition walls)

Wall height

2.7m (usable for exhibition)
Equipment
4K video projector x 2 units
BRAVIA® 4K LCD TV 65-inch x 3 units, 49-inch x 3 units