What's Your Story? Junior Reporters' Takeaways

LinkBuds S: Enabling Seamless Lifestyles and our thoughts for Sustainability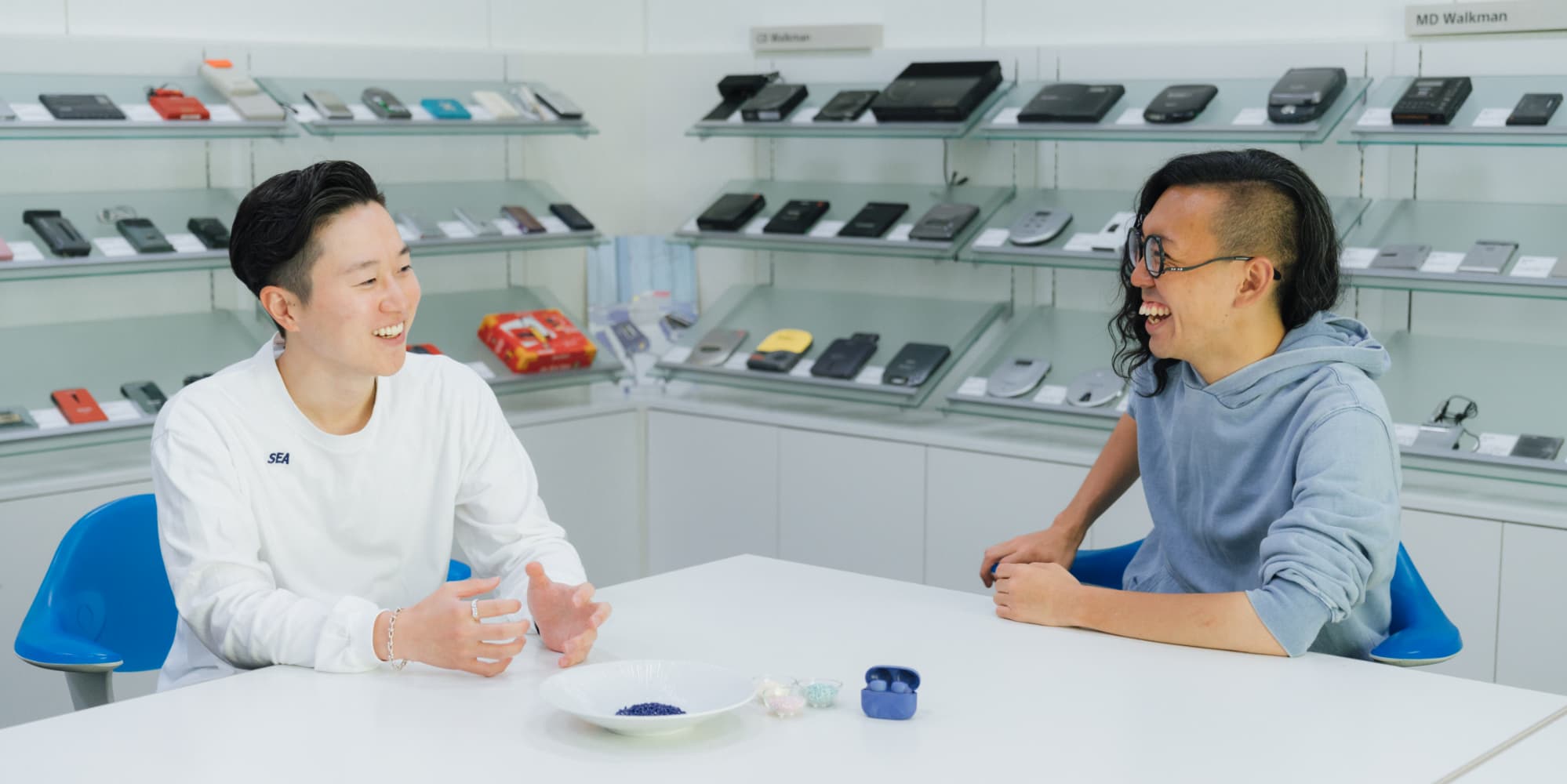 A marble pattern that's unique in all the world and resembles our beautiful blue planet.
LinkBuds S truly wireless earbuds released last fall come in Earth Blue, among other colors. With recycled material as the core element of fresh new styling, it's a groundbreaking environmental activity that has caught people's attention.
One product planner involved in development was Kenichiro Hombo, now in his fifth year at Sony. Here, he's interviewed by fourth-year Sony employee Katsumasa Kato, in corporate communications. As members of the same generation, they talk about Gen Z values behind this project and new challenges Sony is taking on.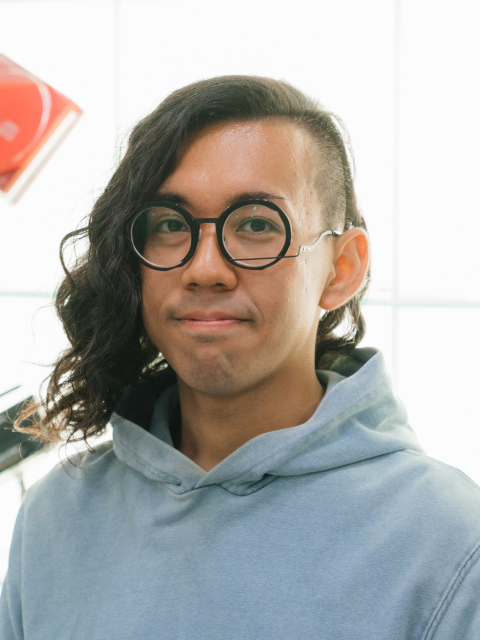 Asking the questions!
Kato Katsumasa
Corporate PR dept., Corporate Communications Div., Sony Corporation
In corporate communications for audio and other Sony products. Outside of work, a fan of comedy and live music when he's not rapping or gaming.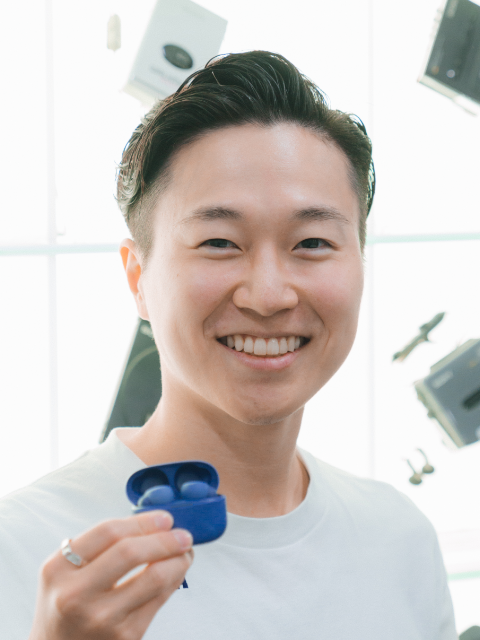 Providing the answers!
Kenichiro Hombo
Personal Entertainment Product Planning Dept., Co-creation Strategy & Development Div., Sony Corporation
Product planner for truly wireless earbuds who can be found at the movie theater, concert hall, or golf range after work.
Having music and media always available is something Generation Z craves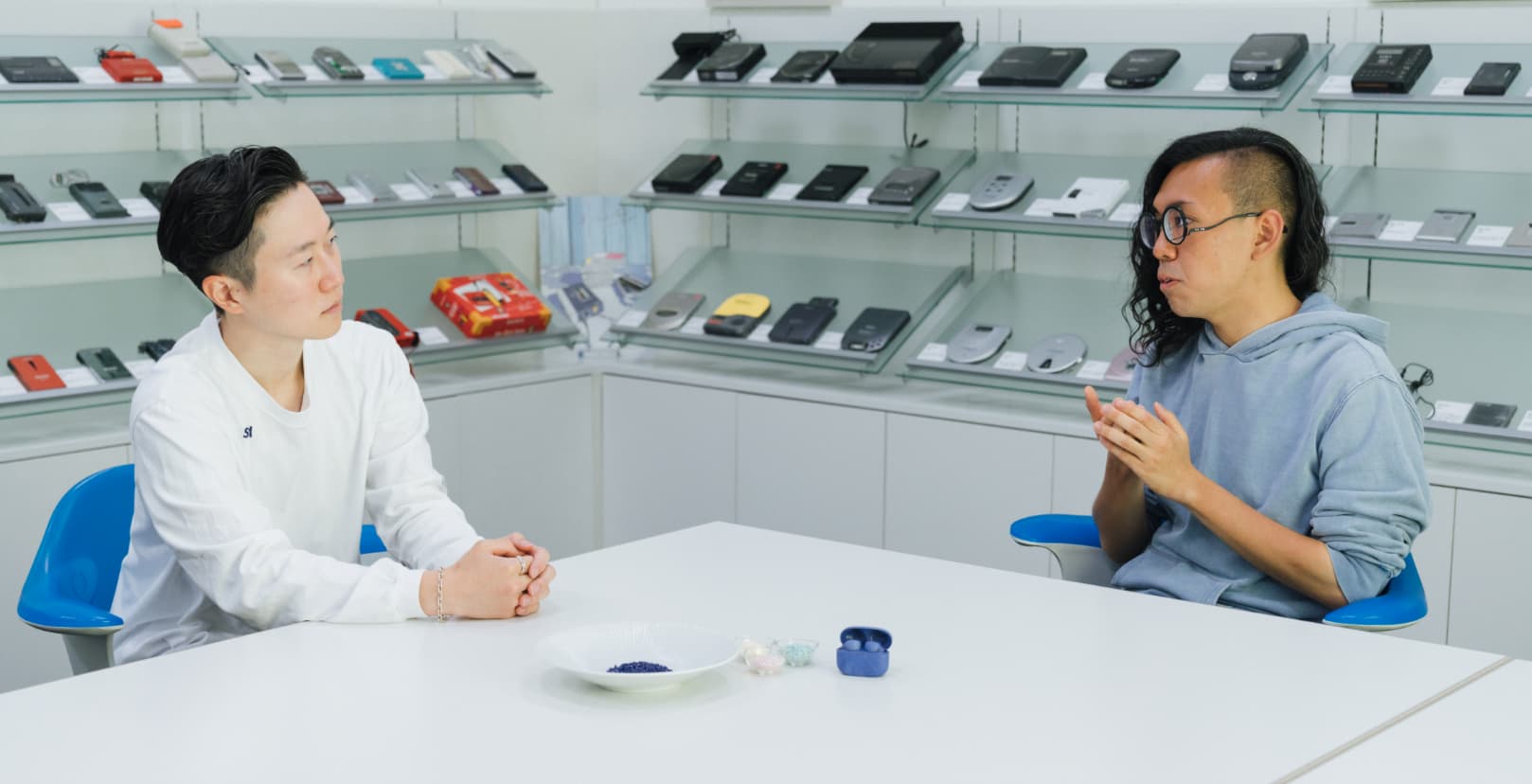 Kato: You're a little older than me, Kenichiro, but even though we're in the same age group, you always seem so dynamic at our regular meetings. How did you find yourself in product planning at Sony?
Hombo: I've been in product planning working on headphones from the start. It's work I'm glad to do because I've always loved music.
Kato: I'm also a regular LinkBuds S user. Looking back on development, you and I are almost too old to be in Generation Z, but you focused closely on our generation's lifestyles.
Hombo: That's right. Before development, we surveyed and interviewed young people in cities around the world. The younger you are, it seems, the longer you tend to wear headphones. We also found broad media consumption, which includes videos, music, and social media.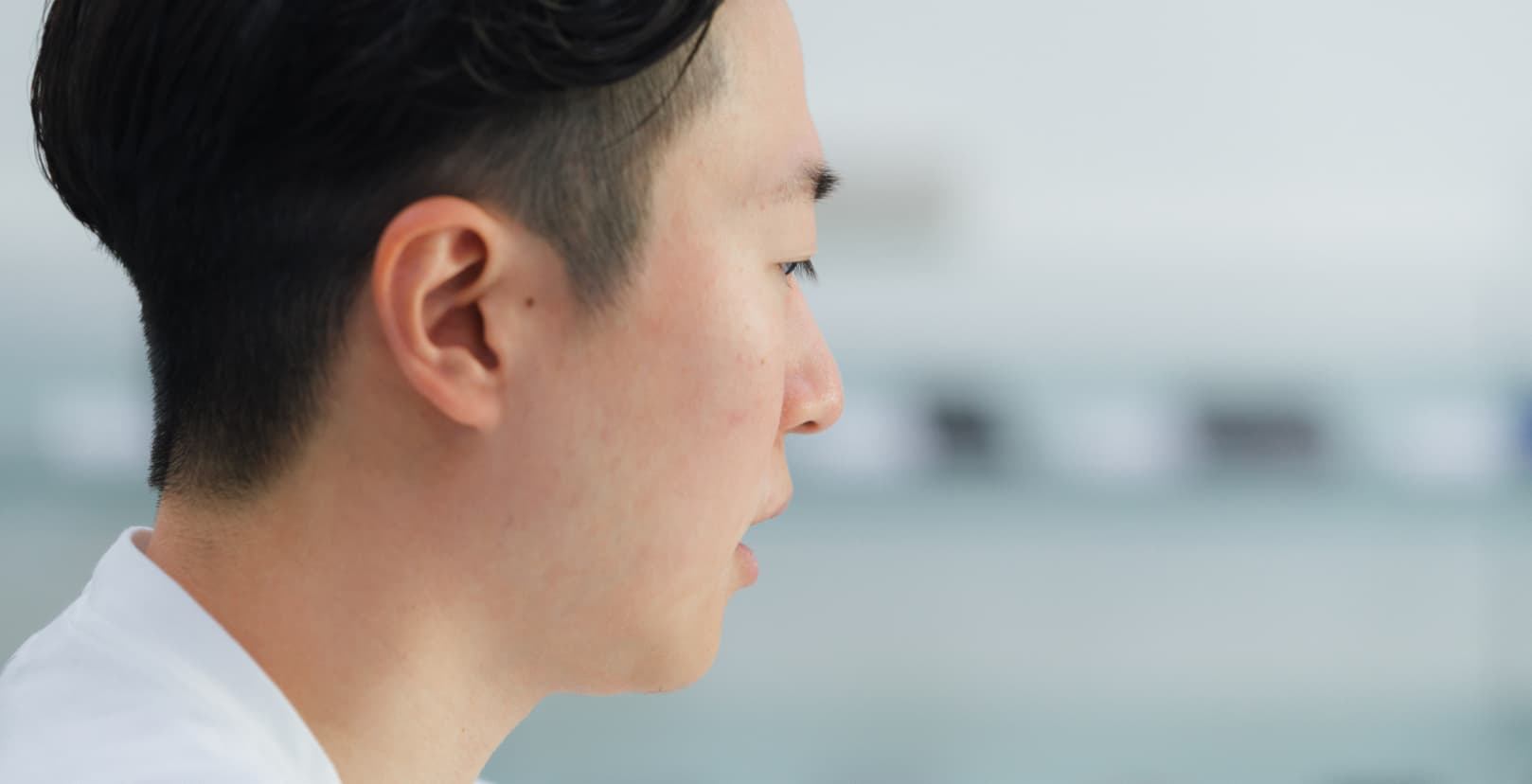 Generation Z tends to want to have music and media available at all times. They want to listen while they're around the house, sometimes lose themselves in immersive content, and do something else in between—moving seamlessly between sounds that are online and offline.
That's why headphones that stay comfortable and can be worn all the time while listening to many things are essential. This was the inspiration behind the LinkBuds series.
A smart device for your ears, switching seamlessly from one listening experience to another
Kato: Seamlessly switching between all kinds of content... I certainly do that a lot myself. I'm a gamer, but when I'm leveling up in a game with some tedious parts, I watch videos or do other things on another device.
With the LinkBuds S, I can just switch the connection from my computer to my smartphone without taking the headphones off. When I want to focus on the sound, I can enjoy Hi-Res Audio with noise canceling, and when I want to talk with people around me, I can use ambient sound mode... It just feels great to have such natural connectivity with everything.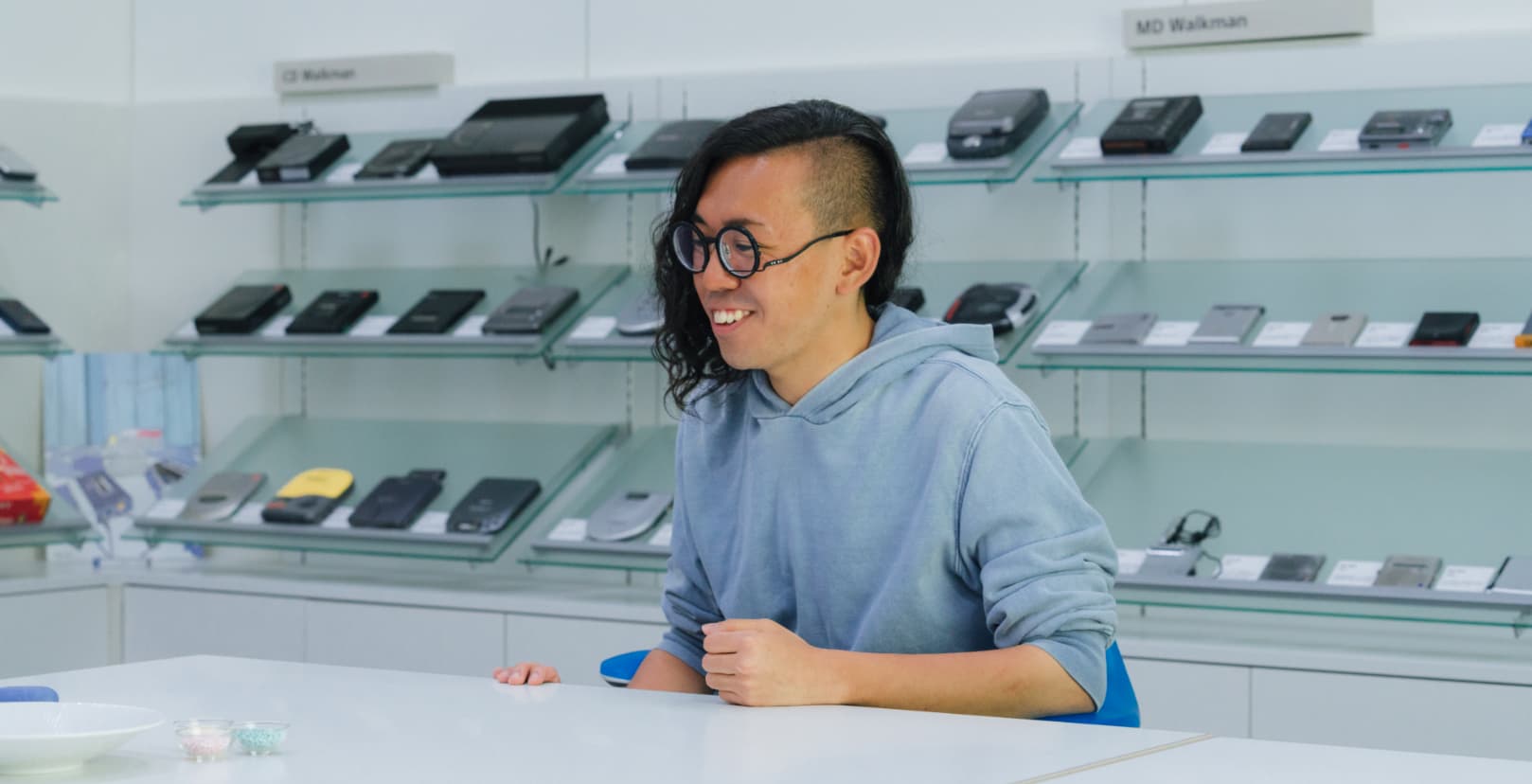 Hombo: That's exactly how they're designed to be used. They're small and light for a more comfortable fit. Noise canceling and ambient sound mode give you full control over the sounds around you, and Auto Play automatically plays the music you want to hear based on your activities. These are the three key points behind the seamless experiences we envisioned for LinkBuds S.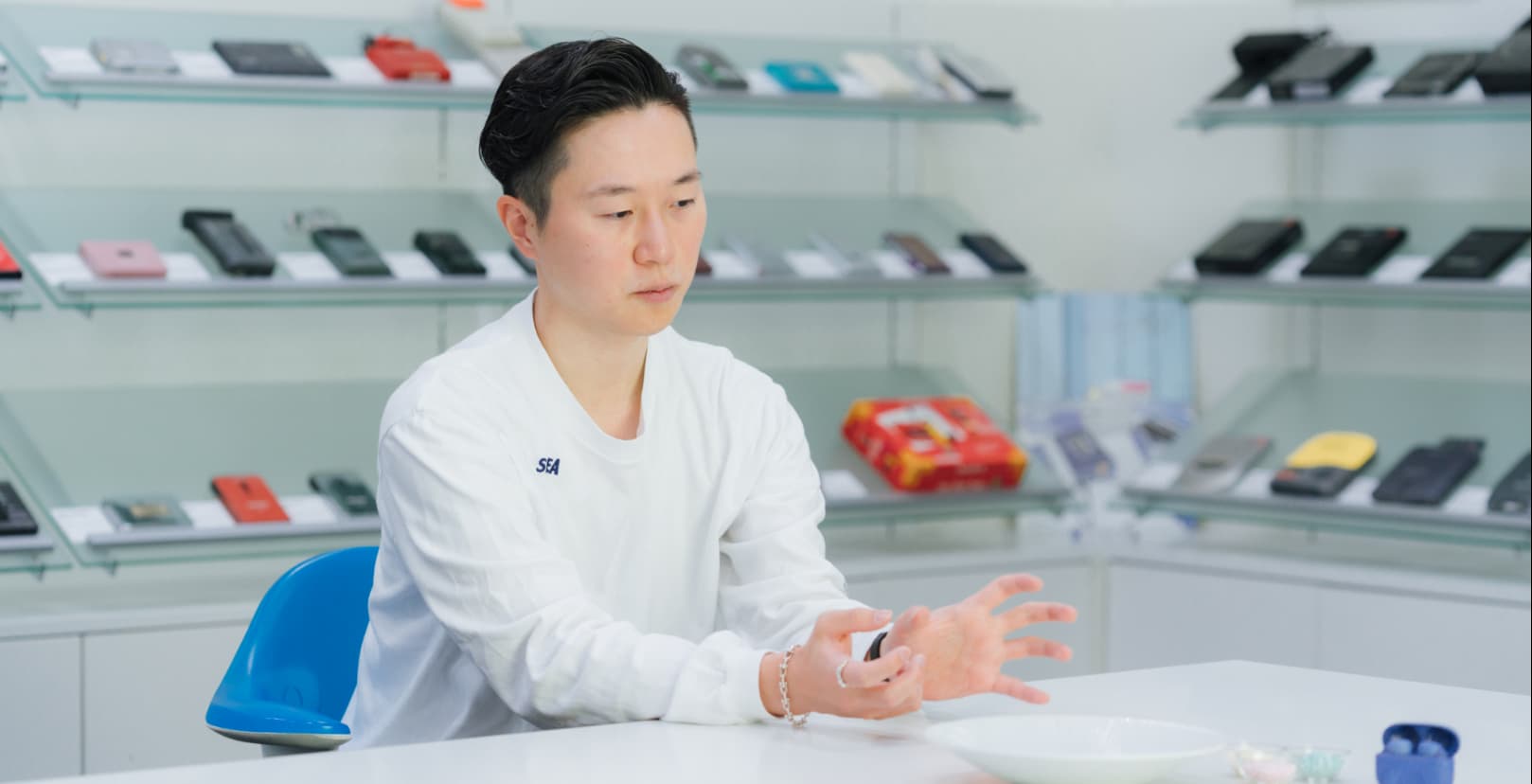 Kato: Speak-to-Chat is also useful because music stops when I start speaking and then automatically resumes after a time. Besides just playing audio, it gives me the impression of being a smart device for my ears.
The simple act of choosing one's possessions wisely can support conservation
Kato: And here we have LinkBuds S in Earth Blue, introduced in the fall of 2022.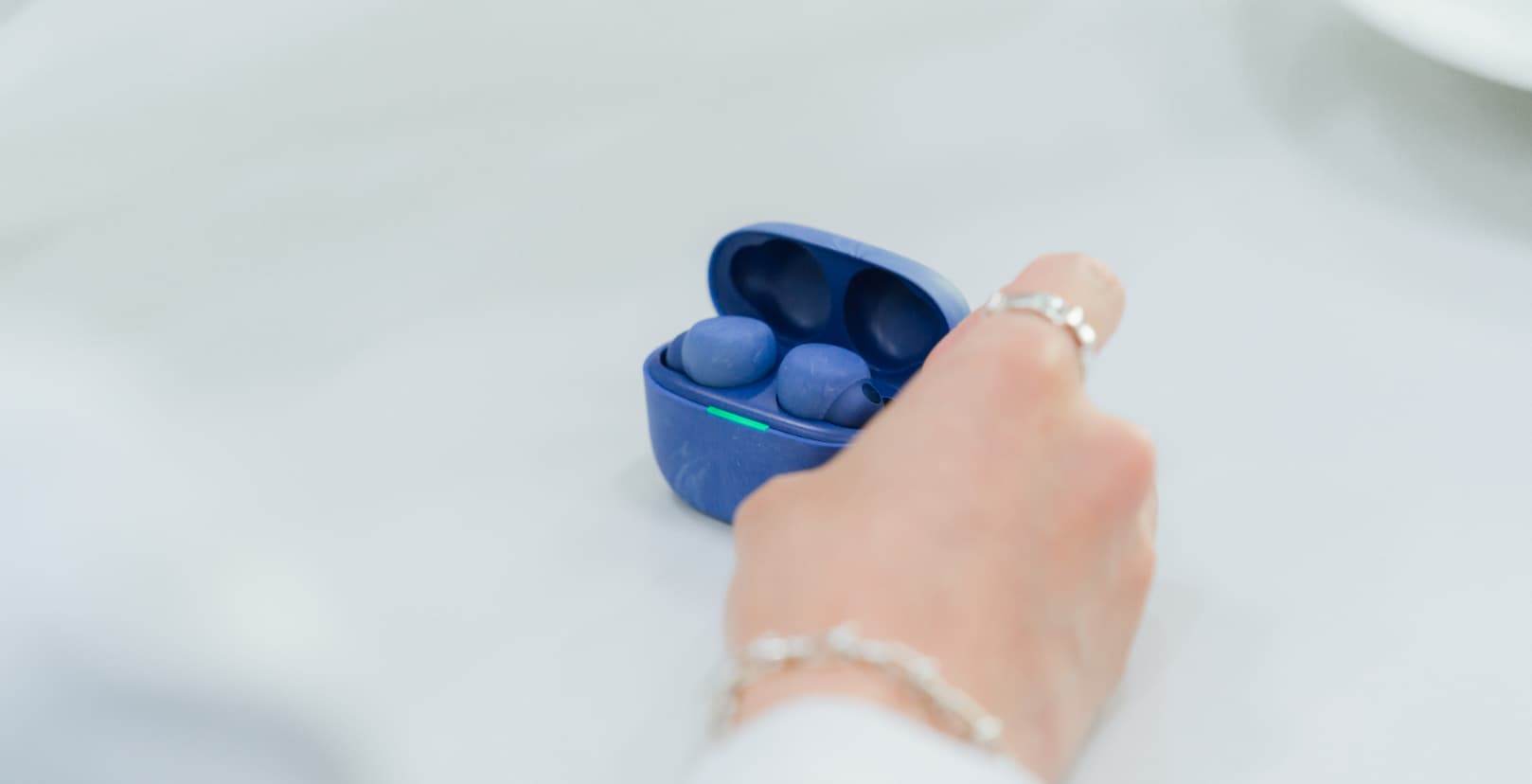 Hombo: Earth Blue is part of efforts toward zero environmental impact by 2050 as pursued in the Road to Zero environmental plan currently underway by Sony. The marble pattern on the headphone body and case is created using post-consumer recycled plastic from water dispenser bottles.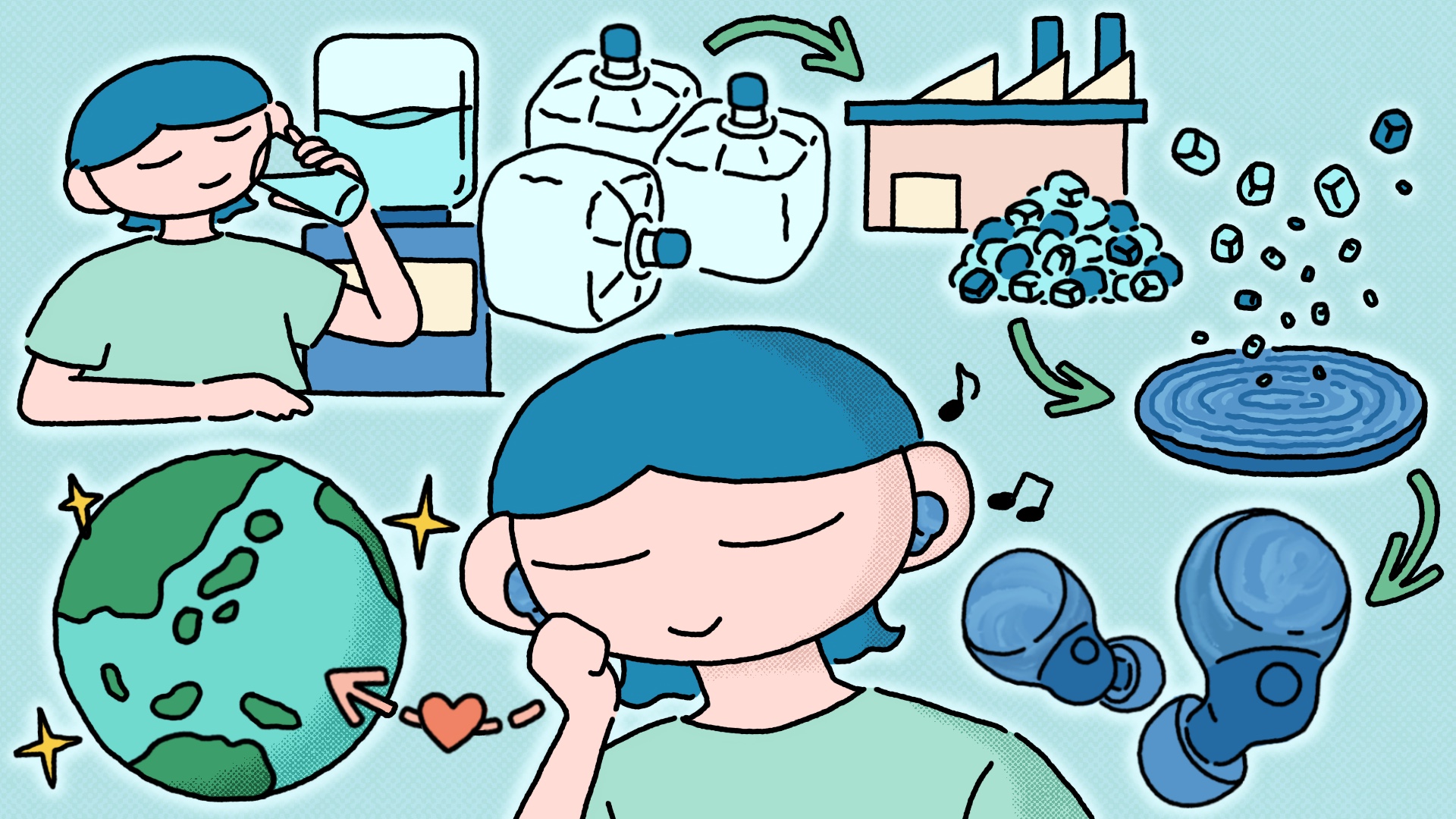 Today I brought some samples of the materials used. The light pink and blue materials are made from water dispenser bottles.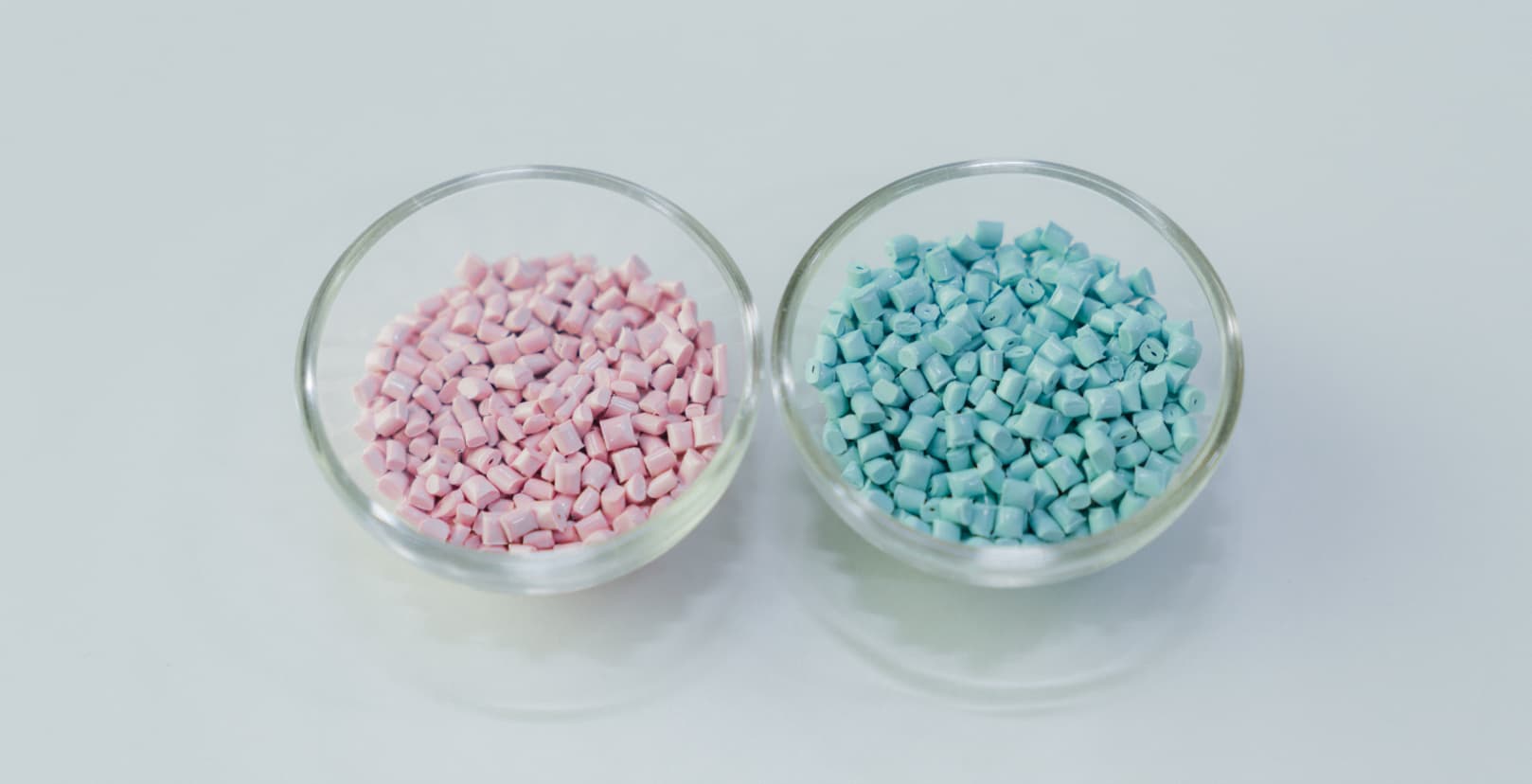 Kato: So when other recycled material, made from things like plastic scrap from factories, is mixed with these, it creates a marble pattern.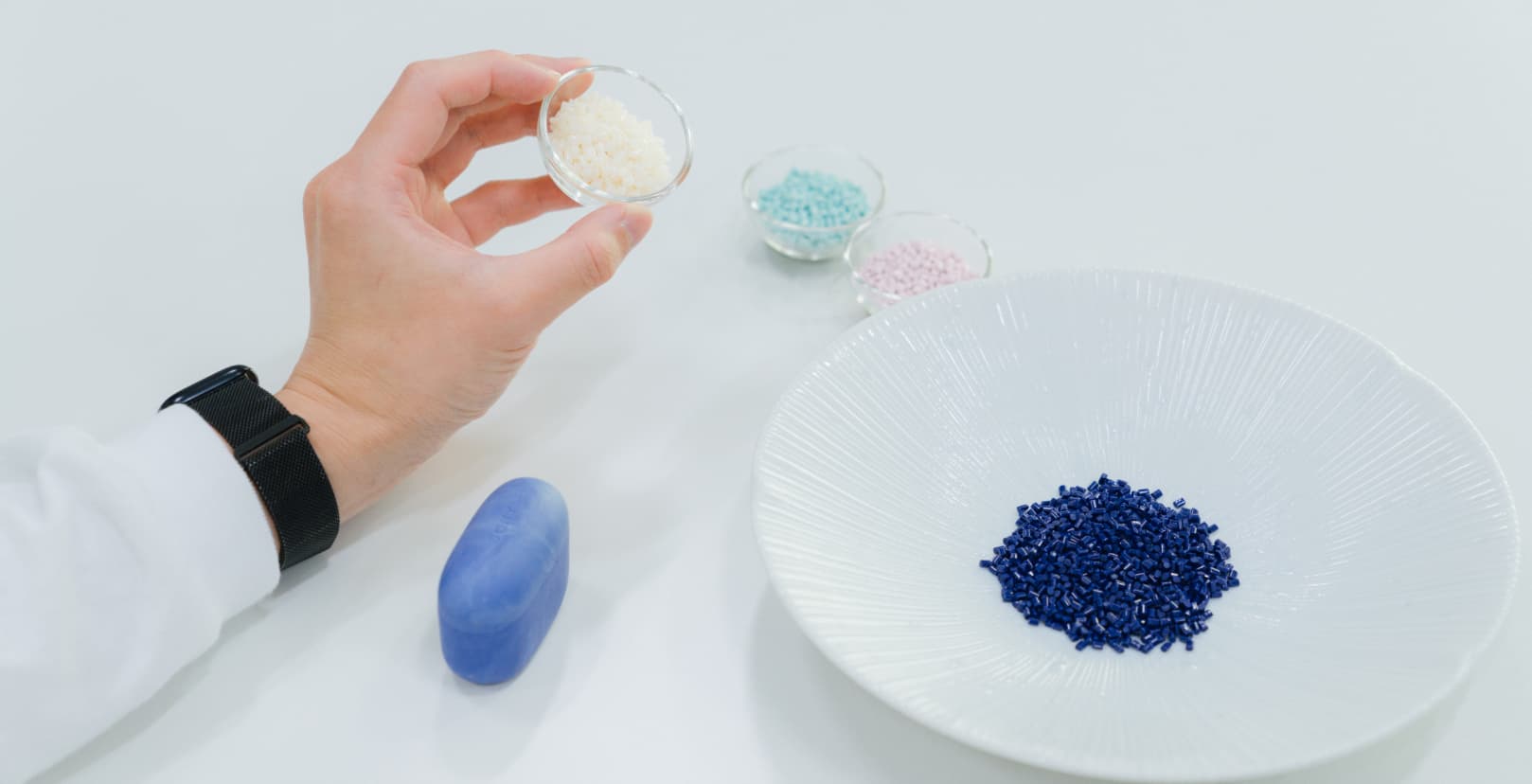 Hombo: Before it hardens, the material created from water dispenser bottles is quite viscous. Gently mixing it forms the marble pattern. Fine-tuning this mixing method took much trial and error with designers and engineers, and because mixing truly varies a lot from one piece to the next, each owner gets their own pattern, unique in all the world.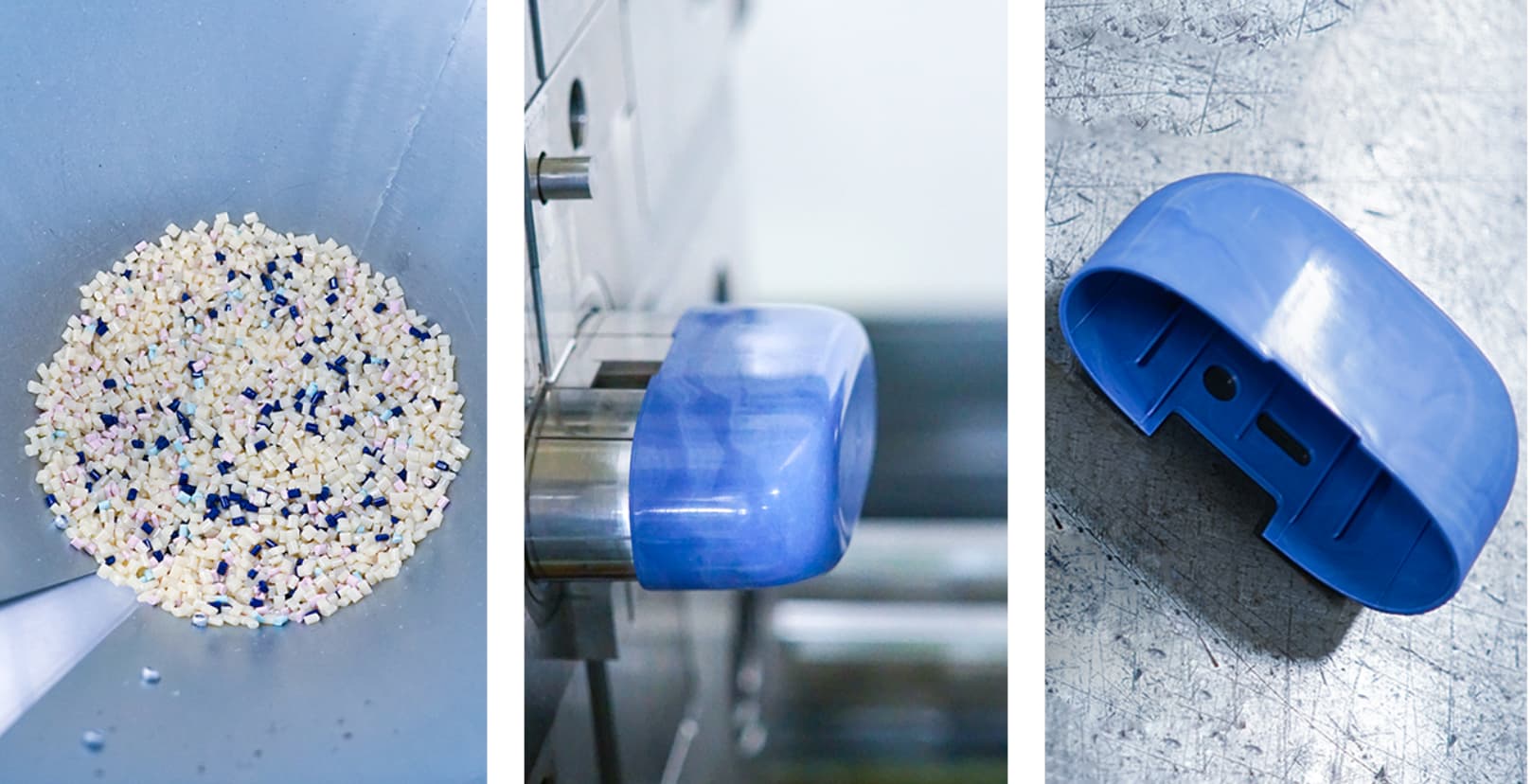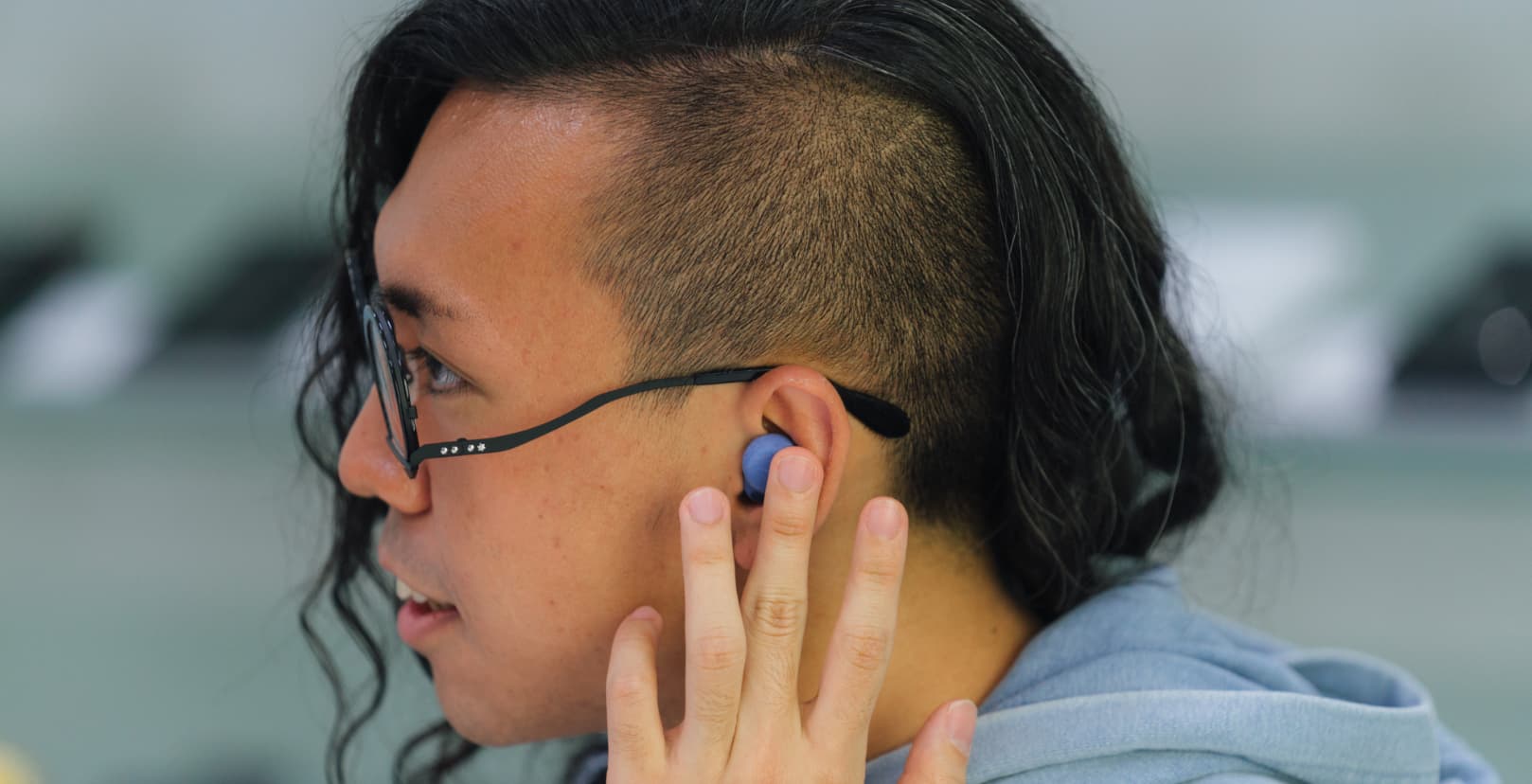 Kato: I was moved when I first heard about Earth Blue, knowing we'd done something impressive.
At the time, I was involved in sustainability instead of corporate communications at Sony, and we were exploring approaches to conservation. Sustainability is a corporate responsibility, of course, but I also felt that we as employees should support trends that benefit society in some way.
That's why I was delighted when this project took shape—a perfect combination of one-of-a-kind recycled design and donation to a worthy cause.
Hombo: We have long consulted with you and your team on how to arrange a way to donate.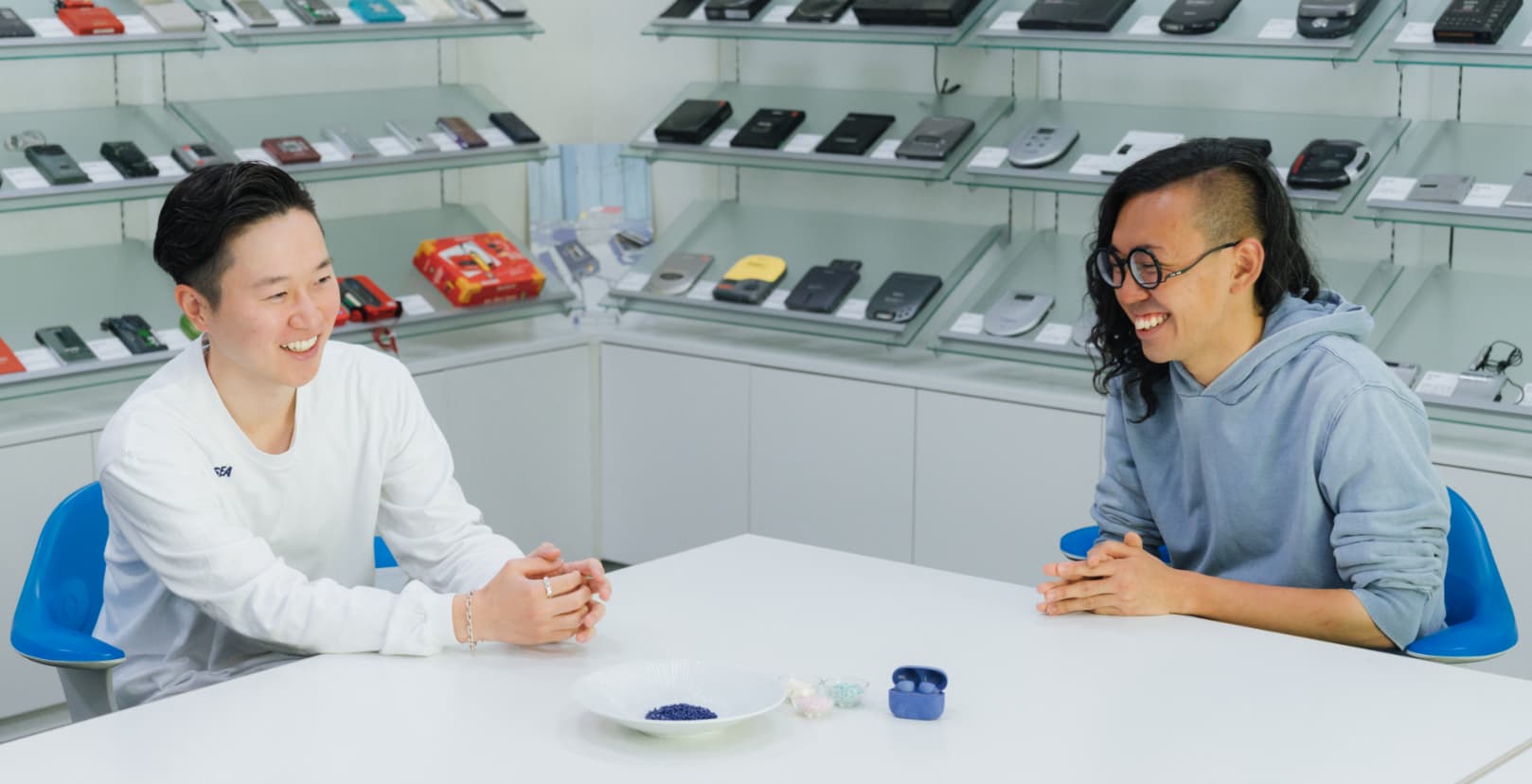 Kato: We joined you at the meeting with Conservation International*, an international NGO that receives these donations.
As a member of Gen Z, I get the feeling that environmental consciousness has become second nature to my generation. That's why personally I was concerned that if companies take on sustainability, it won't resonate much with a generation that considers this an obvious responsibility.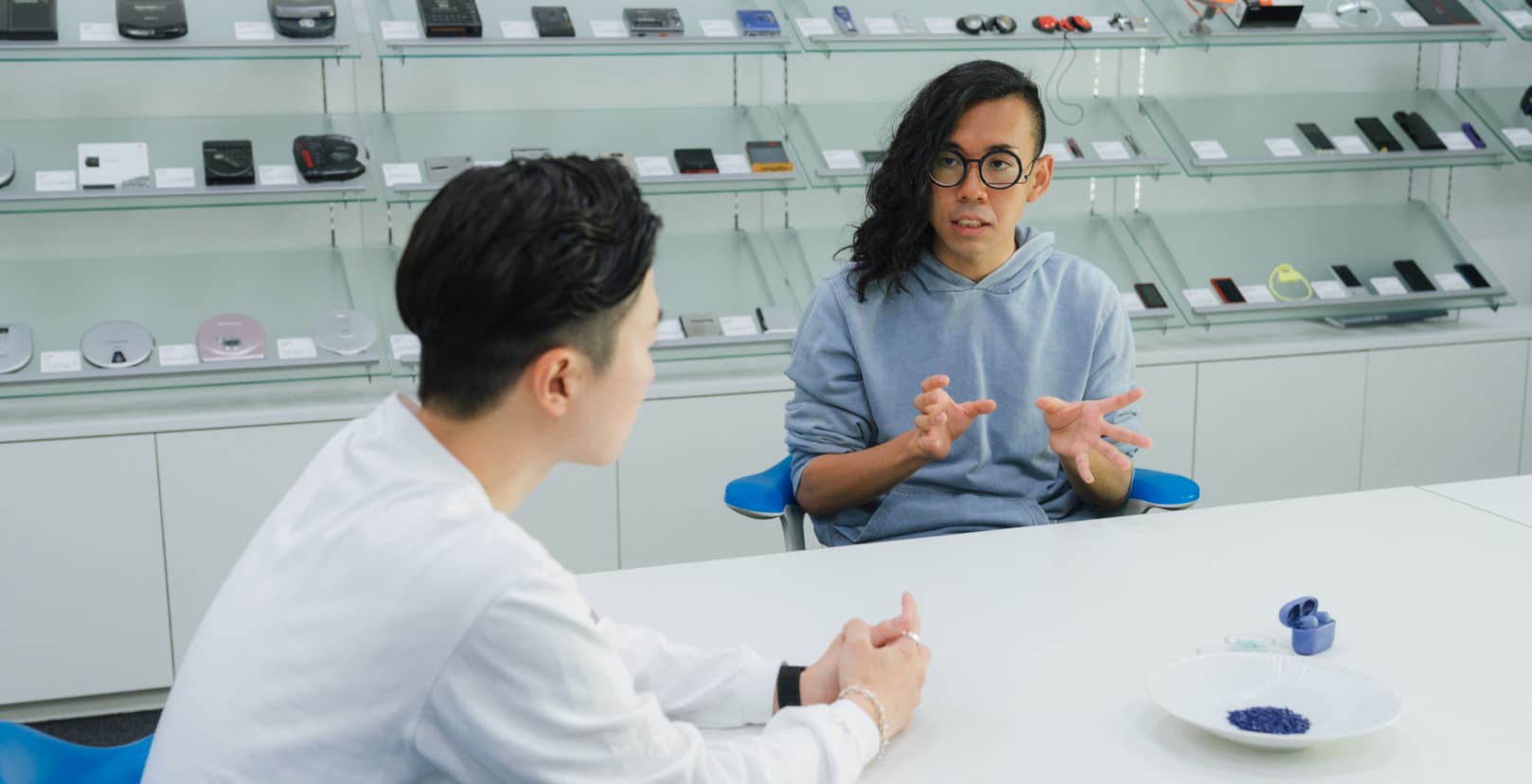 But how recycled materials are used for Earth Blue was a completely different approach. Instead of feeling obligated to use these materials for the sake of the environment, we can appreciate their fresh appearance and uniqueness. That aspect was easy to admire.
For each set of LinkBuds S earbuds, in Earth Blue and other colors, Sony donates $2 to Conservation International, which works to protect the oceans. How easy it is to contribute to a worthy cause in society through a purchase—that's also something I knew would resonate with our generation.
Hombo: Thank you. A key point of Earth Blue was to show that the simple act of choosing one's possessions wisely can support conservation.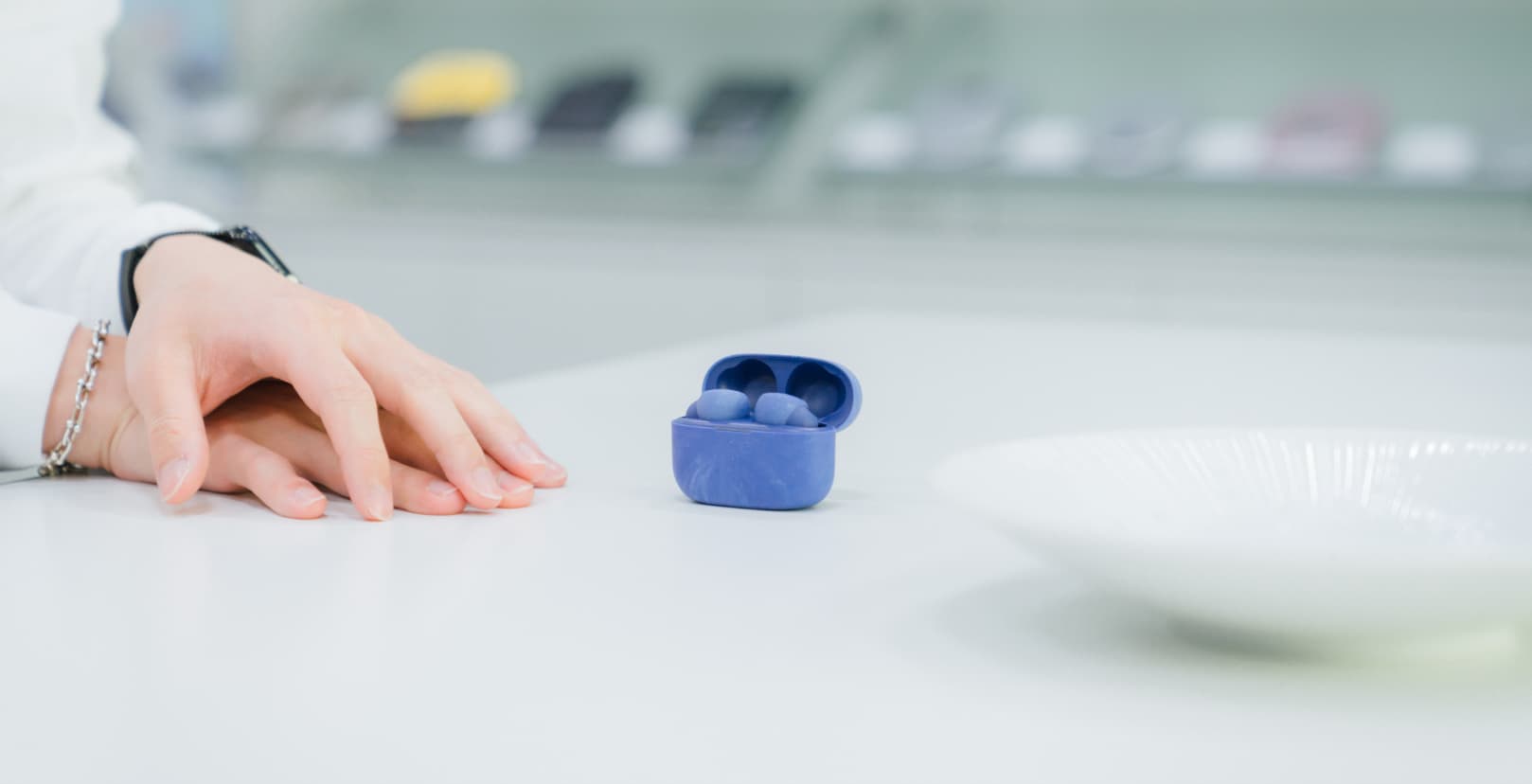 It's not a matter of this model being more expensive because of the novel material. We wanted this color option to stand on its own. To me, for both enjoyable lifestyles and sustainability, it seems important to keep offering seamless design as a way to change things for the better without unreasonable effort.
We'd like to continue offering positive options with maximum use of recycled materials. It'll make positive waves for everyone if an appreciation for recycled materials catches on.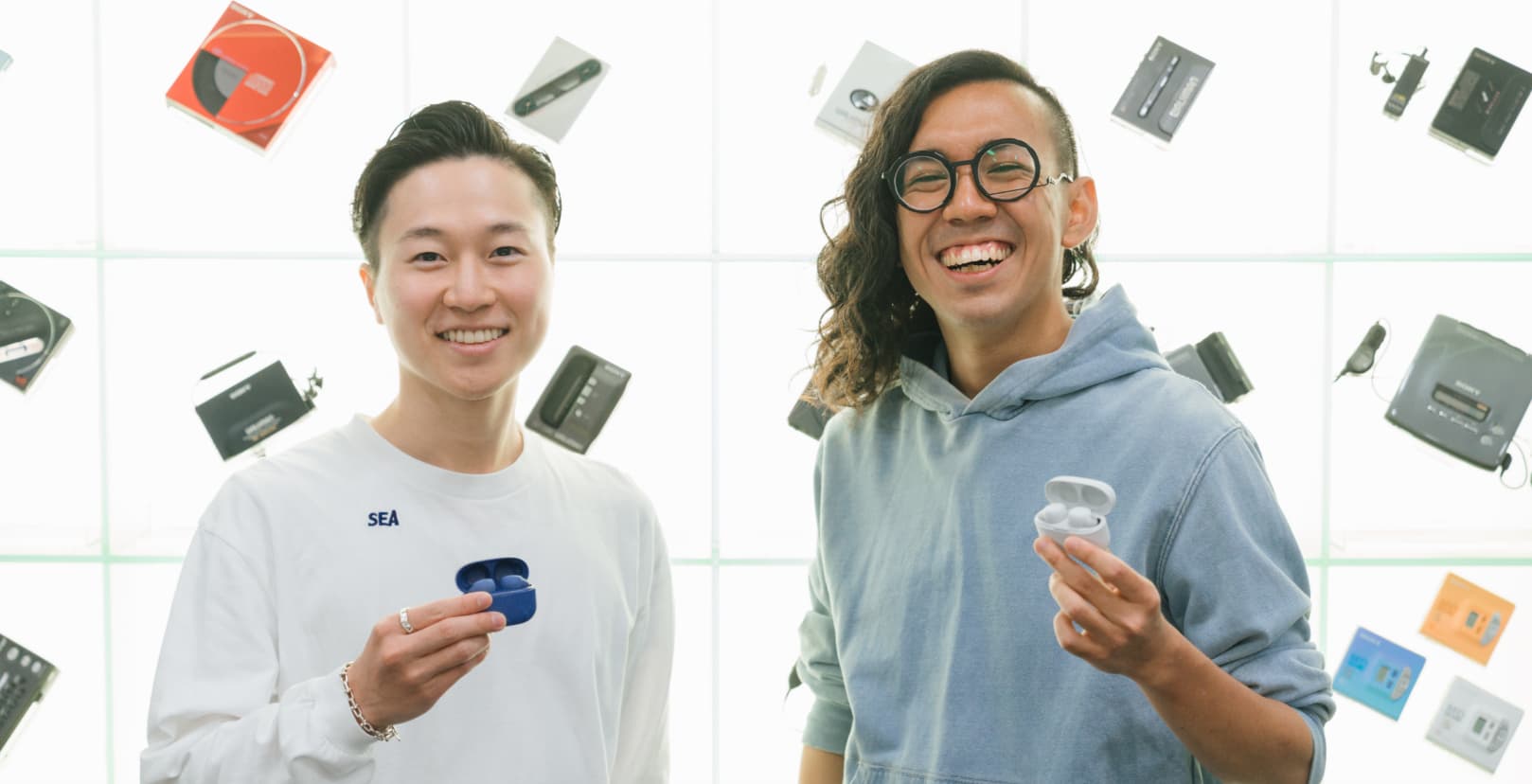 Katsumasa's takeaways
Product-enhancing initiatives that support sustainability
People sometimes distinguish between responsibility and contribution in corporate sustainability efforts, and both are important. Because the Earth Blue initiative uses recycled materials to make products appealing in new ways, it seems more like a form of contribution. And because the contribution of this initiative is in line with business needs, I believe it is a true sustainability promotion activity.
Take a moment to consider who it benefits
LinkBuds S seems like a perfect product for me because I switch between listening during other activities and losing myself in immersive listening while browsing for content, and I'm also interested in sustainability. But I know I'm not alone in appreciating the product, and I'm sure many people in my generation share similar values. It couldn't have been designed without focusing on consumer lifestyles, but it made me think that we (myself included) should try to realize exactly who this kind of product development benefits.
Do the trial and error needed to bring ideas to life
Into my fourth year in the workforce, I had a habit of thinking about giving up where I could and doing tasks efficiently instead of sticking with difficult work to see it through. But hearing how Kenichiro and others went through repeated trial and error to introduce a new look in products with recycled materials made me reconsider how I approach my own work.
*Donations to Conservation International apply to products sold in Japan and Europe.
関連