Faculty, Department of Photography, College of Art, Nihon University Photo Exhibition

SKY IV
Shun Shigematsu / Kimiko Akimoto / Yuki Anabuki
Dates

Friday, December 3 - Thursday, December 16, 2021

11:00~18:00




Temporarily closed from Wednesday, December 29, 2021 - Tuesday, January 4, 2022
The Department of Photography (DOF) at Nihon University College of Art is once again staging the fourth Sky photographic exhibition where the works of three faculty members produced purposefully for presentation are introduced.
All three of the DOF faculty members showing their works at Sky IV are alumni of the school who were taught the basics by their predecessors and went on to use that to explore, develop and perfect their own styles of expression. Moreover, because they are involved with a diversity of students on a regular basis, they look at a vast number of photos daily, spurring them to try different modes of expression.
Teaching is, nonetheless, their job and whatever personal creative work they do is after that, obviously limiting when and where they can photograph. Furthermore, there were more restrictions on photography than before due to the continued COVID-19 pandemic and self-restraints. This time, they announced new works to the extent allowed without going out and works that they had created before.
Kimiko Akimoto is making her second appearance at the Sky exhibition after three years. She presented her works in the Republic of Malta this year in her solo exhibitions in February and October. This is the third announcement and the final exhibition of her Malta Trilogy. She considers life to be a journey and continues her production in a style that goes back and forth between urban and natural spaces. Even in Malta, she is approaching her art from aspects such as snapshots of modern people living in the city, the remains of megalithic culture that make you feel the ancient people and the nature of Malta. This time, as Malta, nameless landscape, she will exhibit a landscape that seems to be everywhere; but for those who know it, it seems to be Malta.
This is the third time that Yuki Anabuki has participated in this photo exhibition after two years. This time, she will be exhibiting over 100 works selected from the huge number of fireworks photographs she took for days at home when she could not go out due to COVID-19. The subject is fireworks, which are reminiscent of nerve cells and neurons; they represent how electrical signals are being sent. The signal conveys human thoughts and feelings. The feelings are transmitted beyond the individual to family, friends, strangers in the distance, and people living in the future. The entire wall that expresses those feelings is one magnificent work.
This is the first time that the work of Shun Shigematsu has appeared in the Sky exhibition. He used to go out in Japan and the world to shoot, but given he can't go out due to COVID-19, he is announcing two works that he made to the extent that he was allowed to act. Breath (taken in 4x5) is a familiar forest Shigematsu discovered. The forest is created by the visual sense of the photograph. Feel the breath of the forest while imagining what it is. Dialogue (taken at 6x7) is an intertwined arm reminiscent of shimenawa (sacred rope). Shimenawa is thought to be modeled after the mating of entwined snakes; so he says to himself, "I have to learn because I don't know what I know." Both works are Shigematsu's thoughts through the subject, discovery of the world view and imagination beyond reality.
We are being treated to three separate styles and three different worlds of expression where original prints have been carefully cured down to the finishing touches under the ongoing COVID-19 situation. Shigematsu shot with film media, but all three use digital output for printing. I invite you to discover the breadth and depth of their photographic expression from the frames to the exhibition method.
In closing, I would like to express my heartfelt appreciation to everyone who has come to view this exhibition and to the many persons at Sony Imaging Gallery who made this exhibition possible.
Hitomi Nishigaki
Senior Professor
Department of Photography
College of Art, Nihon University
Shun SHIGEMATSU profile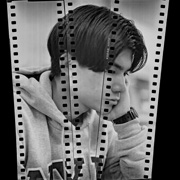 Born 1993 in Tokyo.
After graduating from the Department of Photography, Nihon University College of Art in 2015, worked for Gin-Ichi Corporation. Was an assistant in the Department of Photography, Nihon University College of Art since 2016 and has been an assistant professor since 2019. Teaches focusing on the basic techniques of photography. Thinks that his production is not aimed at technique or recordability, but to deepen the discovery and imagination of the world that he could not see through the production act itself.
Received the Grand Prix of The Emerging Photography Artist 2014 and the Chairman's Award of the Photographic Society of Japan in the Young Eye Division of the 39th JPS Exhibition
Member of The Japan Society for Arts and History of Photography
Selected Exhibitions
2018

One and Only by SHIGEMATSU Shun, WACCA Gallery (Tokyo)

2014

Taipei Art Photo Show, Huashan 1914 Creative Park (Taiwan)
Kurashiki Photomural f -Solo Exhibition Division-, Ivy Academy in Kurashiki Ivy Square (Okayama)
The Emerging Photography Artist 2014, Instyle Photography Center (Tokyo)
Kimiko AKIMOTO profile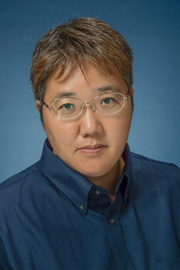 Born in Saitama Prefecture.
Is a professor of photography at Nihon University, having graduated from the university's Department of Photography and Graduate School of Art. Supports many students who are completing photography projects for seminars and other classes. Meanwhile her lifework is the study of high school photographic activities and she is an active supporter of high school photography throughout Japan.
Understands living to be a journey and journeys continuously, living in the city so she can return to nature and returning to nature so she can live in the city. In exhibitions tends to show snapshots of urban scenes and mainly imagistic photos of natural scenes. In Japan likes to shoot natural scenes with an emphasis on the five fundamental elements (earth, fire, water, wind, air and sacred sites that can be interpreted as other worlds. Also, attracted by the charm of the Republic of Malta, is releasing Malta Trilogy. This exhibition will be last in the trilogy of exhibitions.
Member, Japan Professional Photographers Society; Director, Japan Society for Arts and History of Photography; Member, Photographic Society of Japan.
Selected Exhibitions
2021

Feeling Long, Multifaceted Histories in Malta, Ryogoku Pictorico Gallery
Honey-Colored Town Malta, Omotesando Pictorico Gallery

2018

Light's Edge, Shinjuku Photo Promenade, Nikon Plaza

2016

Living in the City, Portrait Gallery

2012

Scenes in Metamorphosis, Portrait Gallery

2003

Nagi, Artist Garden
Photo Galleries
2019

Miracle Pyroxene, resonance Exhibition by Members who Enter Japan Professional Photographers Society (JPS) at the same time, Olympus Gallery, Tokyo

2018

Eventually Return to Emptiness; Living Each Day in the Unknown City beneath this Space, (Faculty, Department of Photography, College of Art, Nihon University Photo Exhibition), Sony Imaging Gallery, Ginza
City of Kurara , in My Works, JPS Members 2016 Exhibition, Sirius – AIDEM Photo Gallery

2016

Thoughts; From Here, in My Works, JPS New Members 2016 Exhibition, Sirius – AIDEM Photo Gallery

2014

Kaze wo , DF Exhibition, Shinjuku Photo Promenade, Nikon Plaza
Yuki ANABUKI profile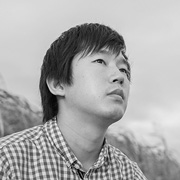 Born 1984 in Kagawa Prefecture.
He is a graduate, former research associate, and current assistant professor of the Department of Photography, Nihon University's College of Art. He teaches photography basics, and classes themed on fresh perspectives in image processing, science photography and other areas, as well as classes connected with student projects. His lifework is shooting casual everyday scenes using shift lenses and blurring. Recently he has been using new digital photographic equipment and techniques to create works that blend expressive techniques from various fields of art.
Member of The Photographic Society of Japan and The Japan Society for Arts and History of Photography.
Selected Exhibitions
2019

Whispering of the Wind, Sony Imagine Gallery (Tokyo)
Solo Exhibition, Gallery Kingyo (Tokyo)

2018

Botanical Portrait, Sony Imagine Gallery (Tokyo)
Tokyo Snow 2, Gallery Kingyo (Tokyo)
The Time is Spring, Gallery Kingyo (Tokyo)

2016

Solo Exhibition, Imai Kinpaku Gallery (Kanazawa)

2015

Tokyo Snow, Gallery Kingyo (Tokyo)

2014

My Scape, Gallery K (Tokyo)
About Memory, Gallery Kingyo (Tokyo)
In the Unhurried Flow, Gallery K (Tokyo)
Water Garden, Gallery K (Tokyo)

2013

Botanical Portrait, Gallery K (Tokyo)
Botanical Portrait, Art Imagine Gallery (Tokyo)
Invisible, 315 Art Center (Seoul)

2012

Beginning of the Journey, The Artcomplex Center of Tokyo
Solo Exhibition, Fine Art 21 (Takamatsu)

2011

Accessibility, The Artcomplex Center of Tokyo

2010

Sakura, Shinjuku Promenade Gallery (Tokyo)