Evolving illumination,
inspiring new entertainment
Illumination has played a supplemental role in turning up the fun in music,
but it's becoming a central element in setting the right ambience.
There is now more freedom in lighting systems, which are more exciting.
The evolution of illumination has just begun.
User Interface Design
〈SHAKE-7 / MHC-GPX88〉

Illumination that amplifies
the user experience
Both the SHAKE-7 and MHC-GPX88 use illumination to enliven parties and elevate the user experience. Designing light shows was central in this project. That's why we developed a simulator that can be freely programmed to produce an array of patterns on a multi-LED system. The simulator enabled more organic sequences, with dynamic and sophisticated movement, optimal coloring for the multi-LED system, and lighting that's in closer sync with the music. Performances have never been this engaging.

Sound, light,
and color in sync
Another highlight of both systems is that you can choose your favorite patterns of lighting animation and colors. Choose a pattern that fits the occasion from four options. At the extremes, there's a powerful, fast-paced mode inspired by dance clubs and live performances, and a relaxing mode that's an elegant accompaniment in more intimate listening scenarios. In colors, six patterns are available, such as Passion, Cool, and Fresh.
Together, the animation and colors merge with the music as if a DJ were mixing them. In this way, light shows are also designed to match the style of music well. SHAKE-7 and MHC-GPX88 are the perfect way to set the right tone for events.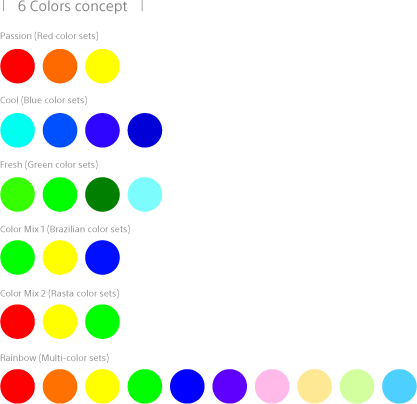 For us, imagining the shapes and light shows of these systems is
like designing
the user experience itself.
You can rely on Sony designers
to keep blazing new trails in music entertainment.

Note: SHAKE-7 and MHC-GPX88 are available exclusively in markets outside Japan. As of June 2013, no domestic release is planned.