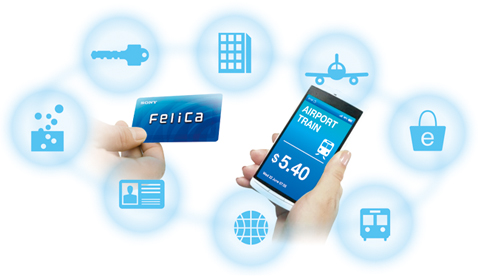 We are pleased to extend the warmest welcome to all visitors to our Sony stand at (4K 032, Hall 4), Paris Nord Villepinte Exhibition Center, from 6th to 8th November 2012.
This year the FeliCa Business Division will be presenting a wide range of Sony products and solutions supporting NFC/FeliCa incorporated into various products, solutions and applications.
Highlights at the stand
Home Entertainment
Demonstration of the most advanced contactless use cases in the home entertainment sector.
Campus Solution
Showcase of successful contactless applications in the campus sector.
Stadium Solution
Overview of the use of contactless technology in the stadium environment.
Healthcare Device
Various applications using Sony NFC Dynamic Tag in combination with healthcare products.
Transportation
Introduction of new FeliCa card chip and mobile solution, suitable for transit sector.
Conference Speech
Date
: Tuesday 6th November, 2012.
Time
: 14:00-14:30pm.
Session
: NFC: From Digital World to Real World
Title
: Realization of NFC - Sony's Experience in supporting the Deployment of Services &
Applications
Speaker
: Mr. Steven Currie, FeliCa Business Division, Sony Corporation.
Exhibition Details
Date
: Tuesday 6th November - Thursday 8th November, 2012.
Venue
: Paris Nord Villepinte - Exhibition Center, Halls 4.
Opening hours
: EXHIBIT HALL 9.30 am - 6.30 pm.
(Closed at 5:00pm on the final day).
URL
: http://www.cartes.com/
Sony stand No
: 4K 032, Hall 4
We look forward to welcoming you at the stand!